The aim of this year's report "The Polish IT Job Market in 2023. HR Challenges – IT Expectations" was to analyse not only the changing expectations of IT experts, but also to assess how effective the activities of HR supports are. Nearly 544 experts took part in the survey, 86% of whom have many years of experience, whereas 45% hold managerial positions. This report looks at the trends that are set to dominate the IT sector next year, and probes whether the expectations of IT employees have changed over the last 12 months. Check out Devire's free report!
Challenges for the IT industry in 2023
Will IT employers face new challenges in 2023? In June 2022,  IT experts began demanding even higher levels of remuneration due to the rising cost of living, and businesses showed a willingness to meet such demands. However, in the third quarter of 2022, the expectations of people employed in IT began to coalesce around several important issues:
Higher salaries and fewer hours,
Work from home, payment in euros,
Return to the office only on their own terms,
The need for stability and participation.
HR experts must prepare for dynamic change in the job market, where flexibility and a readiness to face challenges will be the keys to success. How to make such preparations? Check out the latest Devire report.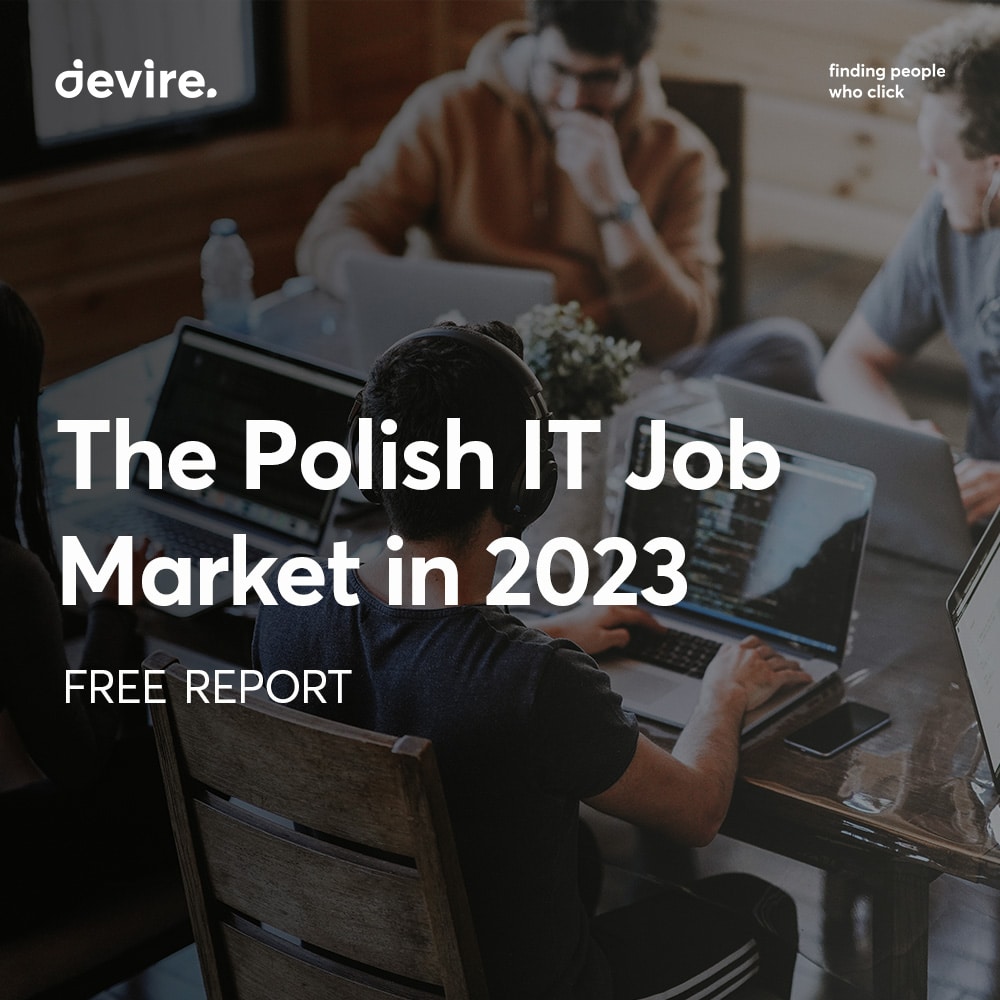 Experts on current and future trends
In a world full of uncertainty, creative solutions will be the currency of the day. Therefore, employers will increasingly look for HR employees who want to acquire new knowledge. In a time of transformation, HR readiness will always attract IT experts.
Next year, IT employees will not actively be looking for a job, because they will not have to. They will consider very lucrative offers, and will treat the issues of remote work and flexible working time as a new standard, and not a benefit. More than before, when deciding to change jobs or remain in their current one, they will be guided by the atmosphere in the company and relations in the team.
The report "The Polish IT Job Market in 2023. HR Challenges – IT Expectations" is a must-read for HR experts who want to keep up with trends and find innovative support solutions. In the report, the most talented HR experts from the IT industry offer insights on the current needs of employees, and on what works in their organisations. They also predict what actions will work in 2023.
Find out about these insights and solutions by downloading the report.